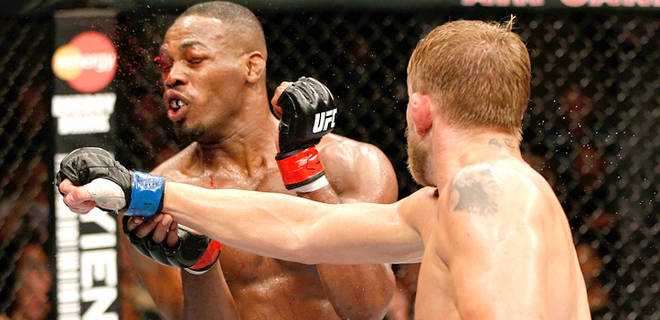 The UFC has taken literally a public relations uppercut more than once recently.  There has been a literal virus of public black eyes, unprofessional conduct, and lack of public responsibility by many fighters.  What happened recently?  I covered drug tests in a past article a few years ago.  Some of the names were Josh Barnett, Tim Sylvia, Nate Marquardt and others.  Let's fast forward to 2014 and look at the new failed drug tests.  Here is a quick update from cagepotato1
2014: Vitor Belfort (Belfort admitted to failing test), Kevin Casey (Drostanolone), Mike King (Nandrolone), Brian Ortega (Drostanolone), Piotr Hallman (Drostanolone), Wanderlei Silva (fleeing premises when NSAC came for random drug test), Chael Sonnen, for testing positive for a pair of estrogen blockers, as well as HGH, EPO, and hCG following a random drug test in May 2014.  Ali Bagautinov, whose failed a random-drug test for EPO before his decision loss to Demetrious Johnson at UFC 174.  Now we move to 2015.  Fox Sports reported Anderson Silva and Nick Diaz both failed drug tests:
"Silva failed a pre-fight drug test on Jan. 9 for an anabolic steroid and Diaz failed a post-fight drug test because he was over the marijuana limit."
Silva was given three different drug tests. The former champion failed a Jan. 9 test with both Drostanolone and Androstane being found in his sample. A second test was given on Jan. 19, and Silva's test results returned negative. The .2
Jon Jones positive on cocaine, what about testosterone and/or epitestosterone?  Jon Jones tested positive for benzoylecgonine, the main metabolite in cocaine, on Dec. 4, 2014, a month before his successful light heavyweight title defense last week against Daniel Cormier at the MGMGrandGarden.3
Victor Conte commented on Jones testosterone test:
…While test results released by the Nevada Athletic Commission indicate that Jon Jones did not take exogenous testosterone ahead of UFC 182, Victor Conte does not seem to be completely convinced that the light heavyweight champion should be free and clear.  The Bay Area Laboratory Co-Operative (BALCO) founder and president recently appeared on the  Sherdog Radio Network's "Beatdown" show to discuss the use of performance enhancing drugs in mixed martial arts and the effectiveness of the current testing methods. Conte was particularly interested in Jones' testosterone-to-epitestosterone (T/E) ratio and total testosterone level leading up to his triumph over Daniel Cormier on Jan.  Jones had his T/E levels measured on three occasions — an extra test was ordered because his first sample was diluted — as part of out-of-competition drug testing ordered by the NAC. His ratio in the three tests were 0.29:1, 0.35:1 and 0.19:1, well below the normal ratio (1.3:1) for an average African-American male, according to Conte. In addition, Jones' testosterone levels in those three tests were 1.8 ng/mL, 0.59 ng/mL and 4.9 ng/mL; the average level for a male is 61.3 ng/ML…
"Typically without using drugs with black males, 50 to 150 would be the normal range [for testosterone], compared to Jon Jones came back his highest level was 4.9. Even on the low end he's only got 10 percent of that. It's really, really low," Conte continued. "It wasn't just that one time. The first part of December when he tested again the second time it's still relatively low. Those are in my opinion just highly suspicious, very, very low levels."
Victor Conte. Conte, a convicted felon who served four months in federal prison after pleading guilty in 2005 to conspiracy to distribute steroids and money laundering, is best known for his work with BALCO and baseball slugger Barry Bonds.  Conte after prison, he has researched and developed legal-to-use sports supplements.4
What view does this give the public on the UFC?  Let's forget drugs for a second.  We have to look at how we act in public, and what actions we make.  November 24, 2011 incident.  Jon was pulled over for flying around a corner in his car and losing traction before pulling into the parking lot of a "fully nude club" (Fantasy World).The police pulled him over in the parking lot and ran his license, they then realized it was suspended and, as a result, Jones' car was towed. The charges were dismissed in a March 8, 2012 trial.5
May 26, 2012 after being arrested for Driving While Intoxicated (DWI). "Bones" was detained at the scene after crashing his Bentley into a utility pole with two women.6
April 26, 2015 a felony arrest warrant was issued for Jones' involvement in a hit-and-run accident that left a pregnant women — now identified as Vanessa Sonnenberg — with a broken arm and wrist. According to the Albuquerque Police Department report, Jones allegedly ran a red light and crashed into Sonnenberg's car and fled the scene of the accident.  Witnesses said he ran back to grab cash from the car before running away.  An off duty officer identified Jones.  Paperwork belonging to Jones was found in the 2015 silver Buick SUV, as was a marijuana pipe with marijuana inside of it.7
UFC fighters give criticism on Jon Jones:
UFC fighter Matt Mitrione thinks it was a good choice to strip and suspend Jones. The former NFL player pulled back no punches when he slammed Jones on mmadigest:
"I understand that mixed martial arts is a baby, right, and it's still growing. We strive to do good things like drug testing and stuff like this and then you just get a knuckle head – who's just a remarkable amount of a hypocrite and says so many things – 'I got a bible tattooed on my chest and I'm a great person' and bla bla bla, and then you're hitting people when they're on their way to church and you hit a pregnant woman. You leave your car and you run out  then you run back to grab cash and probably some drugs and run off again and don't even check on the people you hit – it sucks man, it just sucks. It's such a black eye, it's a black eye for the sport. I really do feel like Dana White and the UFC did the right thing – it's a private company and if you acted like a jerk, you're getting served up for it," Mitrione said.8
Dana White says this was Jon Jones last chance, suspends title.  The UFC suspended Jones and stripped him of his title following a car wreck that saw Jones charged with felony for fleeing the scene.9
"A lot of people know, Jon's had a lot of chances," White said. "This one was his last chance. He's got to handle his business outside of the Octagon, and then we'll see where he goes from there.  "Obviously he's one of our biggest stars," White said. "He was on his way to becoming one of the greatest ever, and he's got some legal problems he's got to deal with now. So we suspended him, stripped him of the title, and he's got some work to do outside of the sport. Then we'll decide when he comes back."
Jones previously pled guilty to DUI in New York following a one-car accident in his home town of Binghamton. He was fined $25,000 by the promotion after failing an out of competition drug test for cocaine.  The UFC pulled Jones from a scheduled title defense at UFC 187 against Anthony Johnson, who will now face Daniel Cormier for the vacant title.
In the world where we have anti climactic fights such as the Mayweather-Pacquiao fight, or lower than expected PPV orders on UFC.  UFC 174 only did 95,000 to 115,000 PPV buys.10
Even Jones vs. Cormier fight that was highly promoted and White stated it would be a big event, however even that fight did not sell out:
…When all was said and done, even come fight time, UFC 182 did not sell out, according to UFC president Dana White.  The event at the MGMGrandGarden Arena drew a respectable crowd of 11,575 for a gate of $3.7 million, but those numbers certainly belies the hype surrounding the Jon Jones vs. Daniel Cormier main event. The fight was being looked at as potentially the best UFC fight of all time.  By contrast, UFC 168, which featured the rematch between Chris Weidman and Anderson Silva, drew 15,650 people for a gate of $6.2 million in the same MGMGrandGarden Arena.  It sounds as if UFC 182 may have been somewhat comparable to UFC 168 on the pay-per-view front, however, as White said before the event that he expected a PPV buyrate in the area of 750,000 buys…11
The Rousey vs. Zingano fight did a good PPV, yet since July 2014, the UFC raised their rates significantly.  We need fighters to promote themselves and the sport.  And our Martial arts.  When fighters such as Rocky Marciano, Joe Louis or Sugar Ray Robinson who were some of boxing's greatest champions, also were gentleman in the public.  They held their composure, their attitude and understood the public eye.  We need more of that today.  When Shogun vs. Machida fight happened, it was a good PPV draw, yet the attraction was two champions that displayed respect for each other.  Neither had one negative comment for each other and that promotes the MMA industry, sport, and fans.  Jon Jones, I wish you well, but you have to do the healing.
Professor William Vandry
1. http://www.cagepotato.com/mma-steroid-busts-definitive-timeline/
2. http://www.foxsports.com/ufc/story/anderson-silva-fails-second-drug-test-administered-at-ufc-183-021713
3. http://sports.yahoo.com/news/why-jon-jones-was-allowed-to-fight-at-ufc-182-after-positive-drug-test-075021247-mma.html
4. http://www.sherdog.com/news/news/Victor-Conte-Jon-Jones-Low-Testosterone-Levels-Before-UFC-182-Highly-Suspicious-80631
5. http://www.bloodyelbow.com/2012/5/21/3034531/police-report-jon-jones-ufc-drivers-license-dui
6. http://www.mmamania.com/2012/5/31/3055245/jon-jones-mug-shot-pic-police-report-two-girls
http://www.bloodyelbow.com/2012/5/21/3034531/police-report-jon-jones-ufc-drivers-license-dui
7. http://www.mmamania.com/2015/4/27/8505499/news-stream-jon-jones-hit-and-run-drug-charges-felony-arrest-warrant-ufc-187-updates-mma
8. http://www.bloodyelbow.com/2015/5/2/8535605/matt-mitrione-slams-hypocrite-knucklehead-jon-jones-hit-and-run-car-crash-news-interview-ufc-189
9. http://www.bloodyelbow.com/2015/4/30/8520177/dana-white-says-this-was-jon-jones-last-chanc
10. http://www.mmamania.com/2014/7/10/5889255/report-ufc-174-ppv-buys-worst-modern-era-johnson-bagautinov-mma
11. http://www.mmaweekly.com/ufc-182-gate-and-attendance-low-but-ppv-expectations-running-high