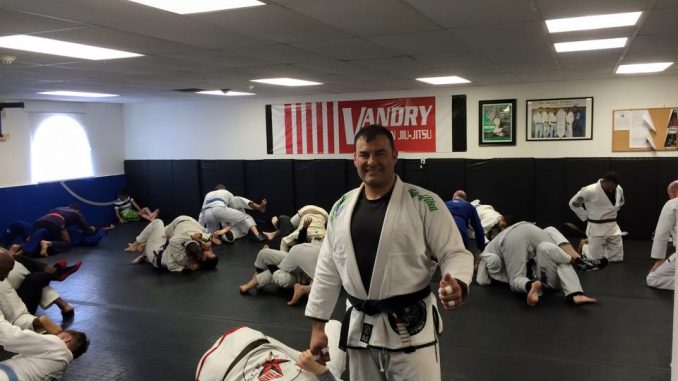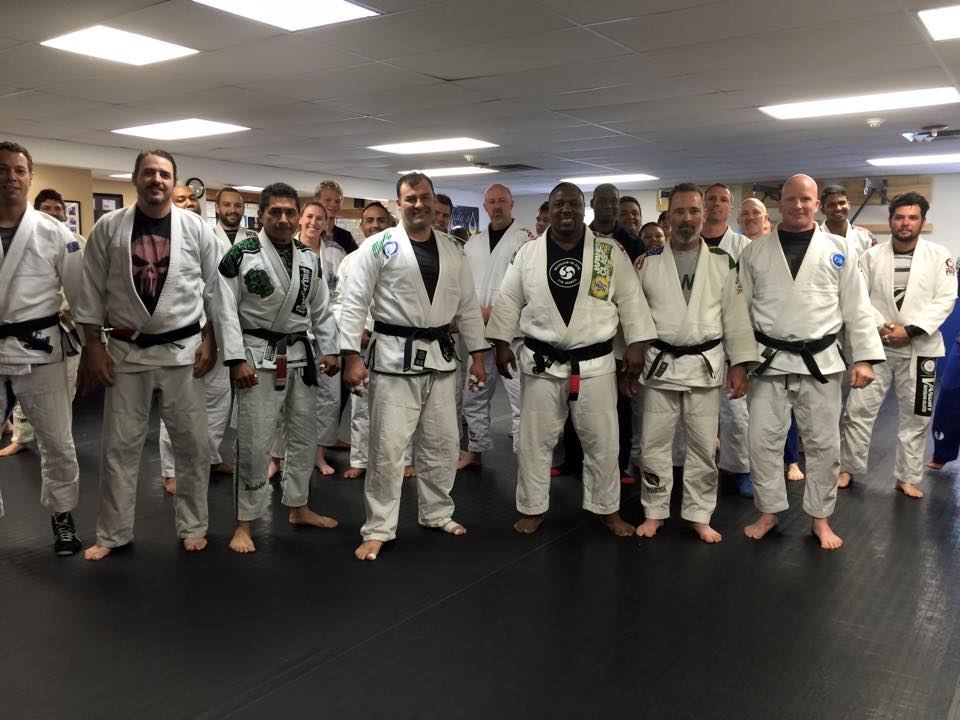 July 9, 2016
Vandry Brazilian Jiu-jitsu academy held its grand opening, and to a packed house.  New location moved to is 12001 Oak knoll dr.
Self defense clinic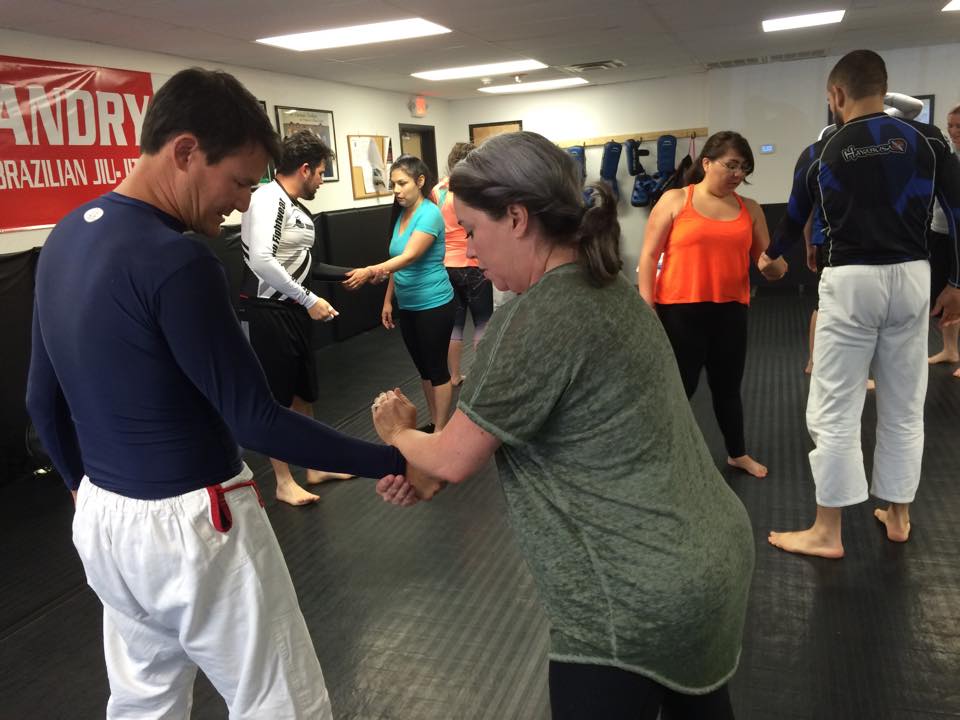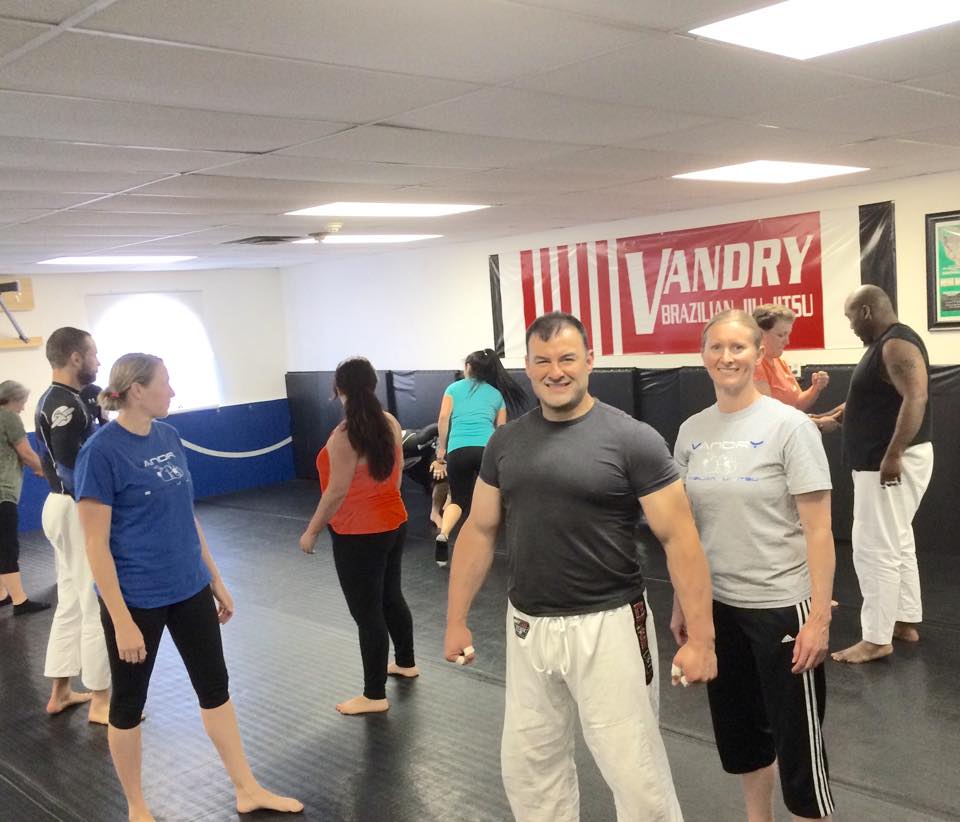 The academy began with a self defense clinic developing fundamental angles of defense and attack for the layman and for current students.
Striking clinic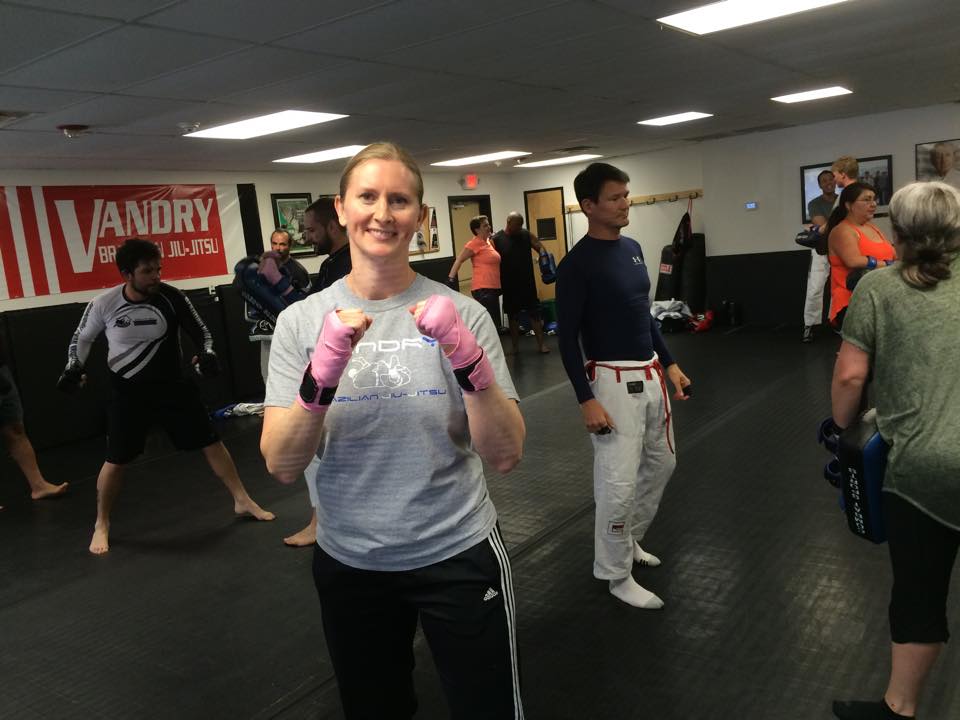 Chandra Vandry headed the striking clinic, teaching basic footwork, bobbing, leg shots and drills.
Jiu-jitsu clinic
Professor William Vandry led the BJJ clinic teaching escapes from side control or stronger, agressive opponents.
Followed by awards, Vandry Brownsville rep and Black belt Jesus Armas awarded half orange and green belt, blue and purple belts.  Vandry Lakeway rep Elliot O'Hara awarded blue and purple belts.
Vandry Austin headquarters BB Professor William Vandry awarded Mike Davis and Robert Sabin Purple belt, Jay Gordon and Chris Davis Brown belts, and Robert 'TJ' Tijierna a well deserved Black belt.
Got pain? clinic
Followed by awards was the Got pain? clinic lectured by lead speaker and RN Chandra Vandry.  Topics covered was inflammation, infection, nutrition, toxins and the Vandry's co-invented product St. Jude's Miracle oilTM.
The next quarterly Association clinic will be in September.