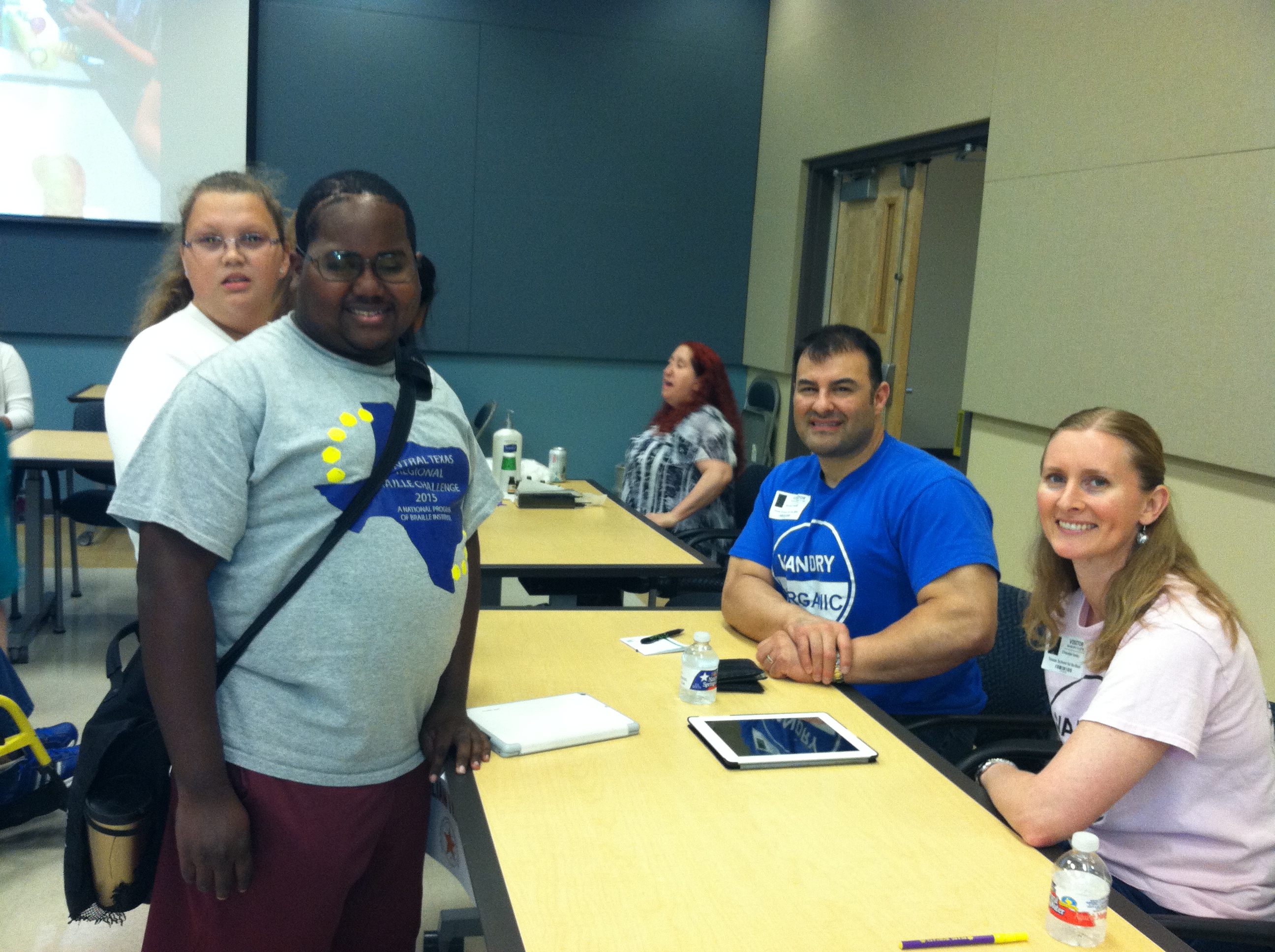 William and Chandra Vandry with TSBVI students
April 8, 2015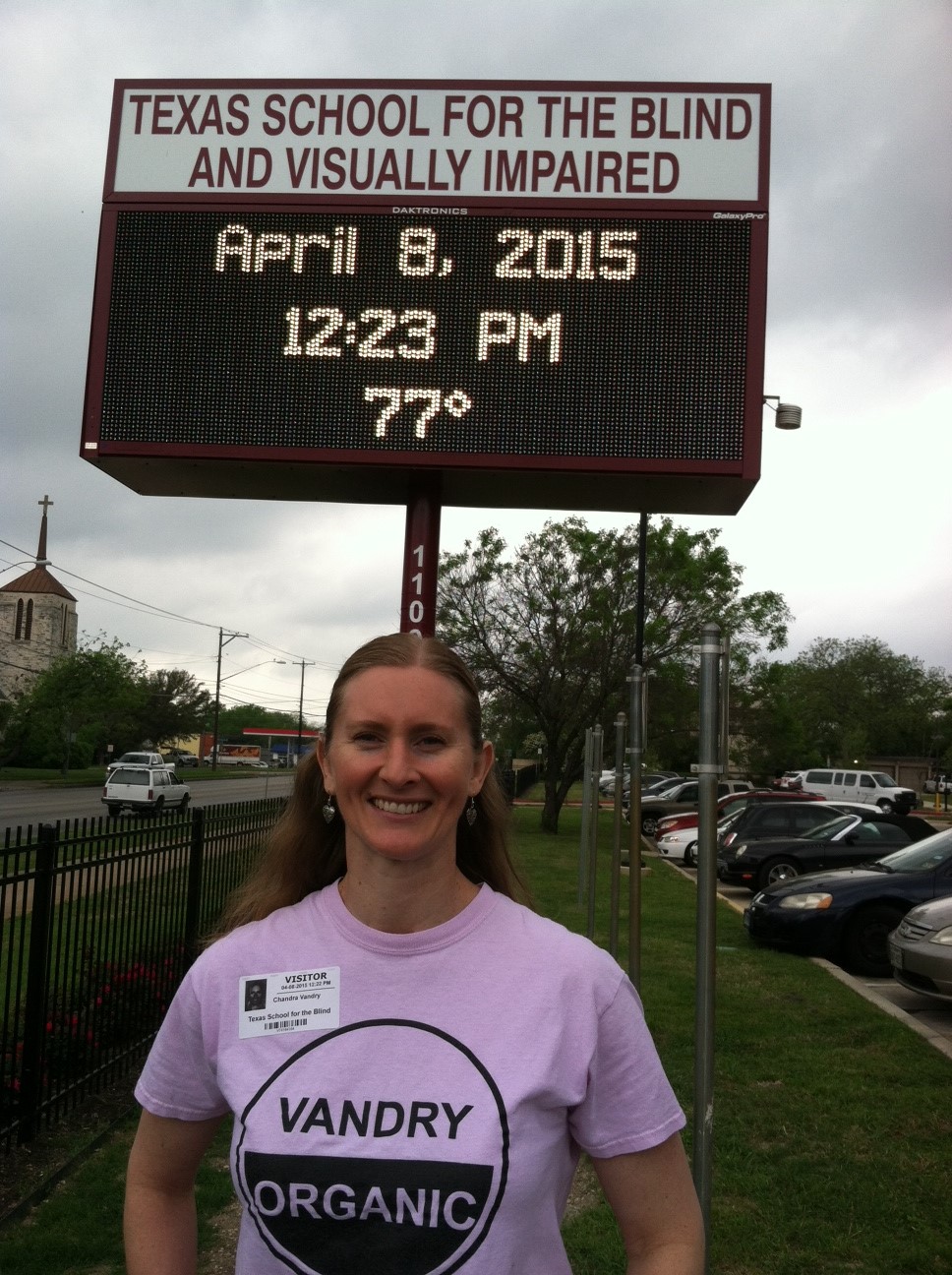 The Texas School for the Blind and Visually Impaired held a Career Fair for legally blind or visually impaired students at the Outreach Center on campus.  The Fair was held to provide students with more exposure on career and education opportunities.  Booths for community leaders were open for questions, and speakers addressed  students in a private room for questions and answers.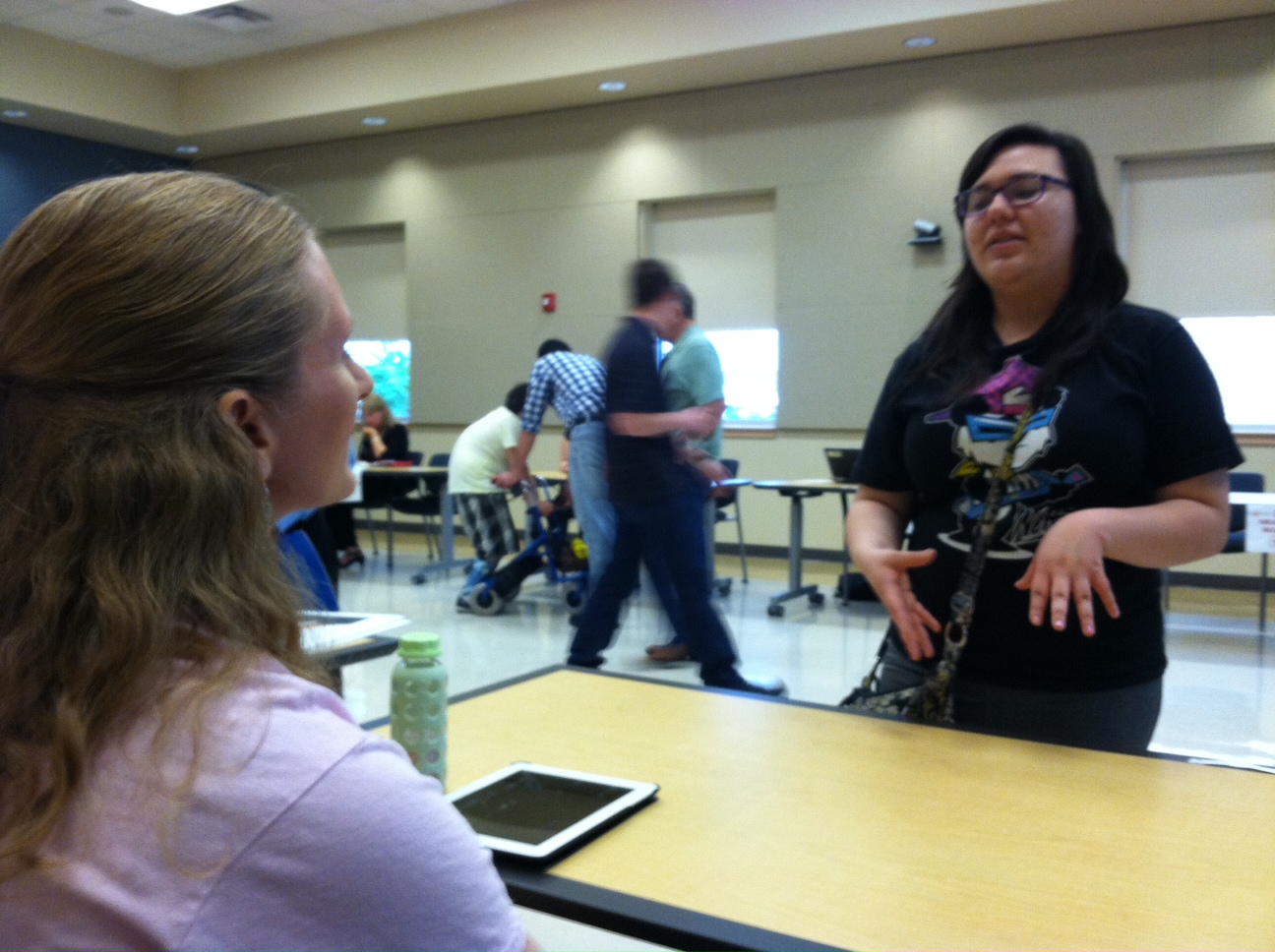 Chandra Vandry discussing career opportunities and goal setting with blind students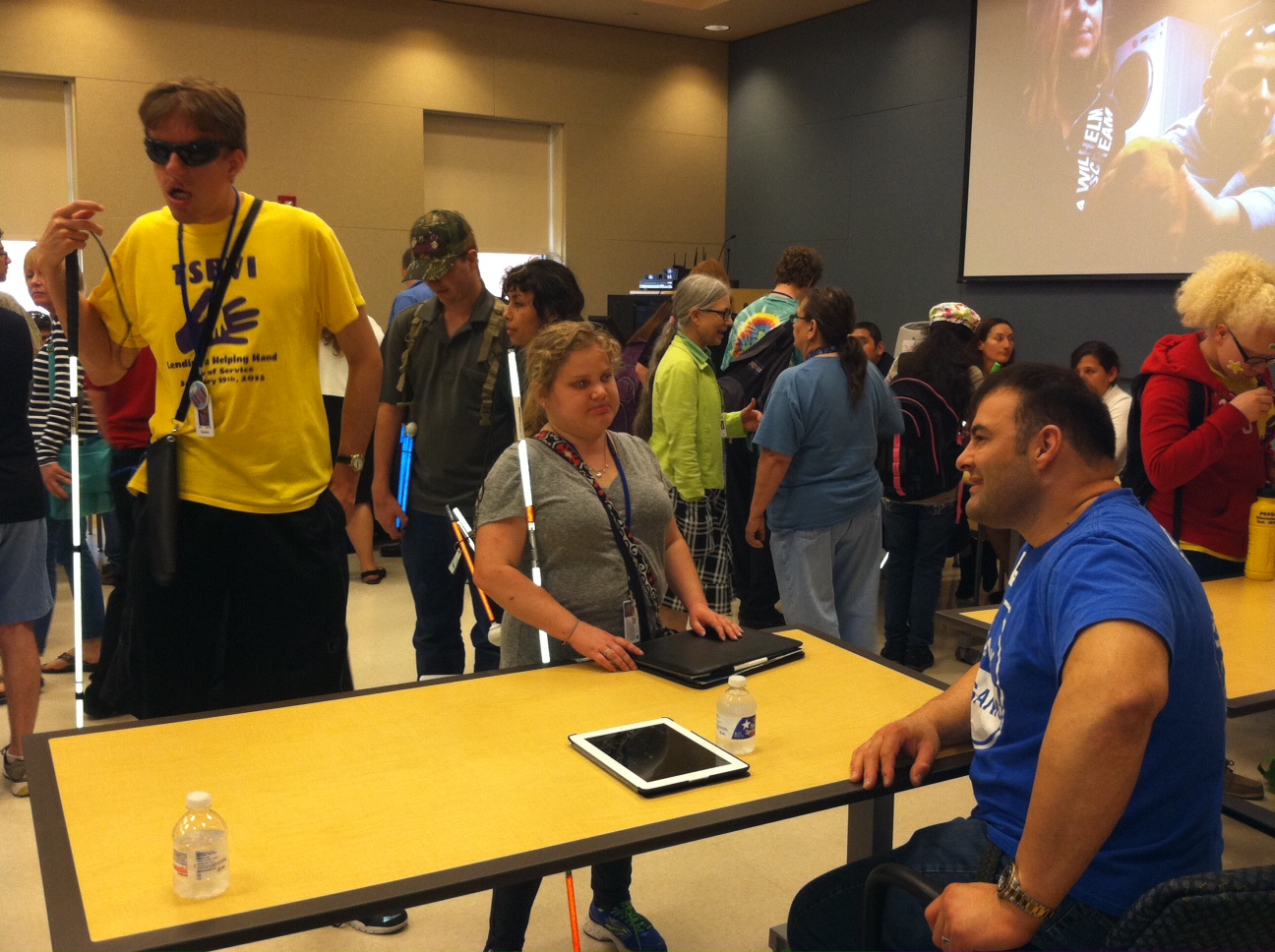 William Vandry discussing education, positivity and overcoming blindness with student
The Vandry's addressed students regarding career options and goals, including questions to Chandra Vandry on nursing, education and questions to William Vandry on forming start up businesses.  Students discussed goals regarding careers in music, welding, psychology, teaching, opening coffee shops and others.  Vandry spoke in the private room on goal setting, overcoming blindness, education and charged blind students with the goal to sustain independence.
Rehabilitation Instructor Jesse Hoffman organized the event.  Hoffman has attended Camp Challenge summer camps for the TSBVI in the past, in which William Vandry teaches a Jiu-jitsu seminar for blind students.
2015 will be the fourth year Vandry has spoke, taught and discussed overcoming blindness and handicaps at Camp Challenge, and the importance of the legally blind to compete in careers with those without handicaps.